Online Banking
Online Banking
Cash Management
News & Events
Bank of Halls participates in Relay for Life by having several fundraisers throughout the year.  One of our most successful fundraisers...
At Christmas several employees participate in the Christmas basket event sponsored by the Rotary Club by helping fix...
Each fall the Town of Halls has a fall festival week. We were asked to decorate our sidewalk for a scarecrow contest...
Are you looking to show off your school spirit?! Your hometown bank now features Chip Debit Cards for our hometown team, Halls Tigers! Stop by any of our locations today to get yours!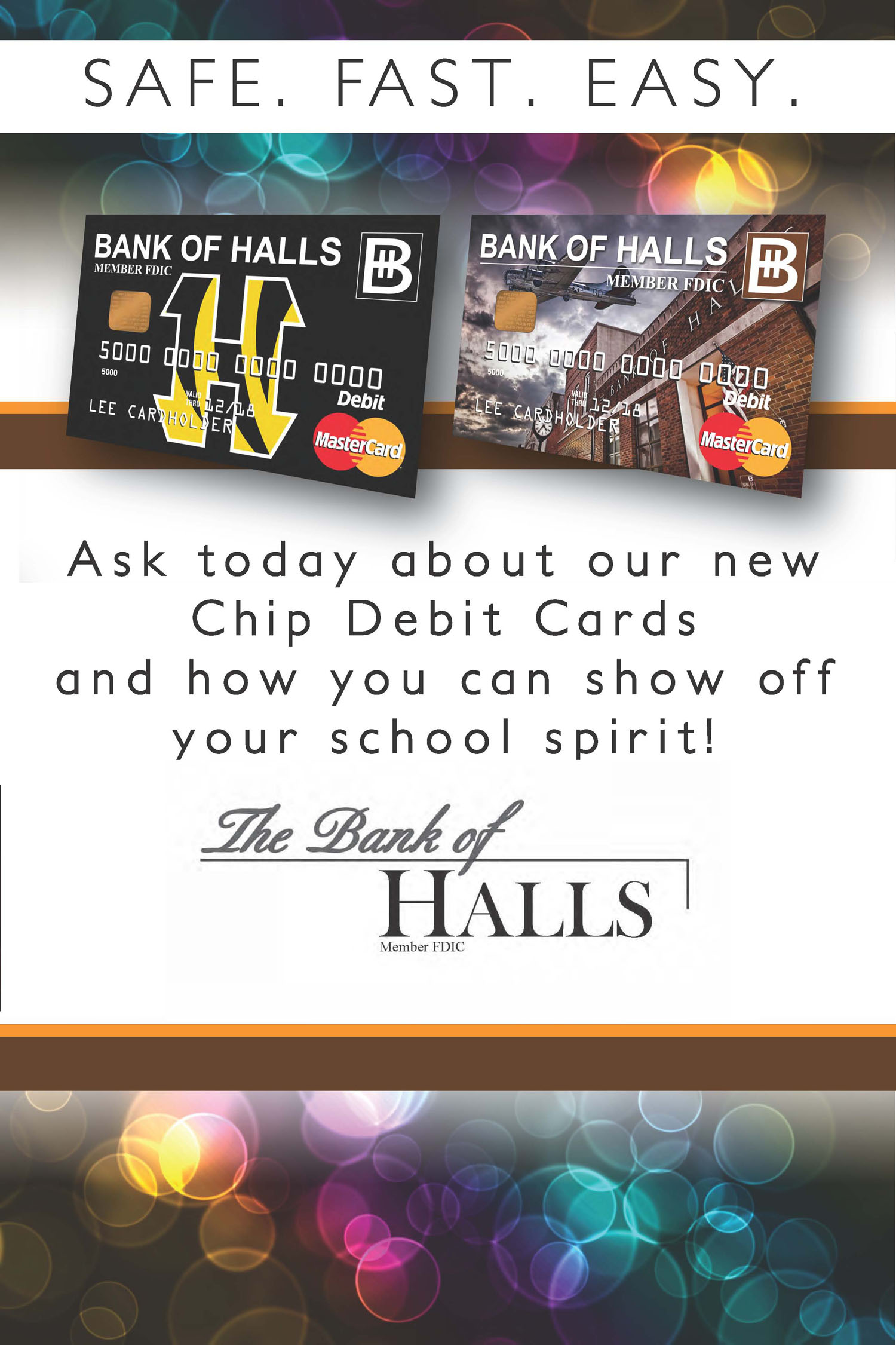 Sign up Now for Text and Email Alerts!
Do you want to bank faster and easier? Sign-up for our FREE text or email alerts. Get notified of a low balance or when your transactions have gone through. Call your local branch for more details or for information on how to sign-up!
To all Debit Card Holders
For your protection and due to the elevated levels of debit card fraud, non-PIN based transactions will have limited acceptance with merchants and internet usage. If your card is declined, run it as a debit and key in your PIN. It works every time. Foreign internet activity will be declined except under limited circumstances.
Please call us with any debit card questions at:
(731) 287-4909
(731) 445-9587 (after hours)
1-800-264-5578 (lost or stolen card)
Who We Are
Bank of Halls has a long history of serving the financial needs of the people. While many institutions have chosen to consolidate and make their lending decisions out of market, we have decided to keep our banks independent with their own charter, board and management teams.
Learn More...
---


© Bank of Halls
---